Independent, trustworthy, international!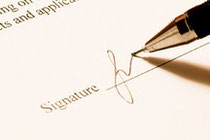 Your mandate to Peter Pagitz is a mandate to an independent public accountant who is NOT bound to ANY CONSULTANCY NETWORK.
Granting a binding purchase or sale mandate is initially FREE OF CHARGE.

You have come to the right place …
If you are looking to buy or sell a company in Europe,
if the transaction value exceeds 20 million Euro
Peter Pagitz is an extremely experienced independent senior public accountant who works in complete confidence.
All you need to do is communicate your ideas, information about your current annual financial statements and a binding purchase or sale mandate.
No fee or commission will be charged at this point.
Based on your notions and the information you provide, you will be recommended an experienced M&A group which will submit a reference list to suit your requirements. If you agree, you will place the sale or purchase order subject to the applicable terms and conditions.